I have been using Brown Sugar Shop's Milk and Honey Cleansing Grains for around a week now, after receiving them as a gift from Ria. My first experience with cleansing grains was with a scented and more exfoliating product, which I really enjoyed; so the first time I used Brown Sugar Shop's product, I wasn't sure I liked it as well by comparison. But the more I've used it, I've changed my mind. Here's why:
These Milk and Honey Cleansing Grains are unscented; they smell like their main ingredient – oatmeal. I have a sensitive sniffer, and it seems I'm bombarded with strong smelling products all day long. It's nice to use a product on my skin that doesn't add to that.
This is a gentle and moisturizing cleansing option for people with sensitive skin. It's mildly exfoliating without the use of any harsh abrasive materials. I take a little extra time to wash my face in the morning these days, enjoying the soothing smell and feel of the oats.
In short, it's like an oatmeal bath for your face! I kinda want to pour the whole bottle in the tub and just soak! To use it on your face, though, you just put some grains in your hand, add a little bit of water and push it around until it forms a paste. Click here for more detailed instructions (I had to use a little extra water with the Milk and Honey Cleansing Grains).
I tried using this product at night and found it wasn't deep cleaning enough to remove all of my makeup (I still had a touch of glitter from my bronzer); but it's great for everyday cleansing in the mornings when my face isn't as dirty to begin with.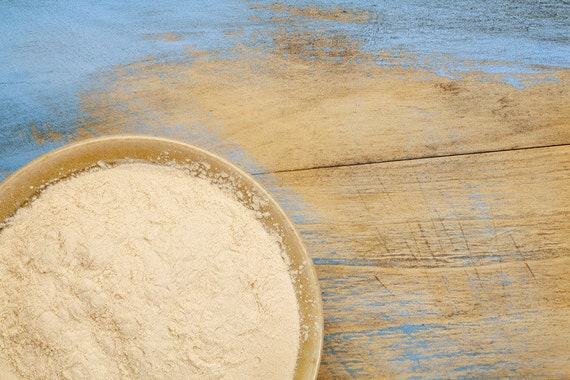 What's in it?
The ingredients listed for this product are: finely ground oats, kaolin clay, honey powder, coconut milk powder and lemon peel granules. That's it!
Brown Sugar Shop offers a line of natural skincare and body sugaring products. Check out their Etsy store or visit them on Twitter.
I've got their Keratin Conditioner on my wish list!