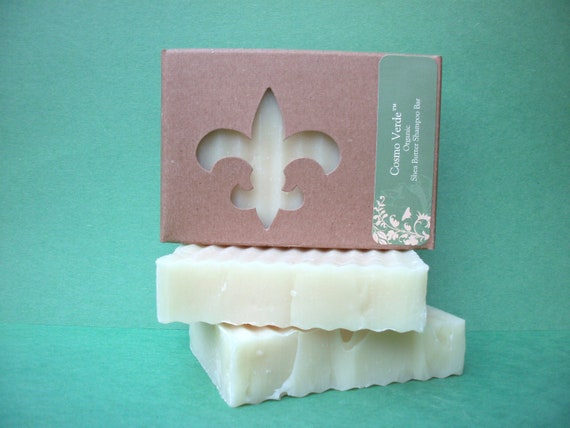 A couple of weeks ago I received a shampoo bar from CosmoVerde to try (thank you!). I inquired about this product because I've been wanting to switch to more natural shampoo and conditioner products and only recently discovered that shampoo bars were even a thing. Ever since I saw them for sale at a market somewhere, the thought has been in the back of my mind: Don't forget to try this sometime…And then one day I was perusing organic beauty products on Etsy, and Bam! There it was.
My impression of CosmoVerde's shampoo bar
I had never used a shampoo bar before trying this product, so I did what I assumed was the correct protocol and just rubbed the bar across my wet hair from scalp to ends, front to back, until I felt the correct amount had been applied to my hair. I was really impressed at how well this soap lathers, since I had no idea what to expect; I think a lot of people would find this to be important in a shampoo product, since it's what we're used to with liquid shampoo.
I feel this shampoo bar does a very thorough job at cleaning my hair, no matter how much styling product I've used. I like the light, fresh scent, too. I find the smell of most store-bought cleansing products to be overpowering (the smell of my boyfriend's body wash actually makes me sneeze if I happen to be using the sink while he's showering); so I enjoy how natural products like this one go easy on the fragrance.
The shampoo bar alone isn't moisturizing enough for my dry hair, so I still need to use a conditioning product; but since I am now using a natural product to wash my hair, I didn't want to continue using my old conditioner…it seemed to defeat the purpose. After a little experimenting, I've settled on using an herbal tea hair rinse for the time being. I made it using 2 C strongly brewed chamomile tea, 1 tsp apple cider vinegar, and 1 tsp honey. I apply it after washing and just leave it in my hair.
If your hair is oilier than mine, you may not need to trouble with the herbal rinse, as I see that some of the Etsy reviewers commented how the shampoo bar is the only thing they need use on their hair. You just have to test it out and see what works for you.
Let's take a look at the ingredients list, shall we?
CosmoVerde lists the following ingredients for this shampoo bar: nettle tea, rosemary tea, shea butter (fair trade), mango butter, jojoba oil, coconut oil, castor oil, olive oil, nettle infused in olive oil, vitamin E oil, panthenol (provitamin B5), lemon essential oil, peppermint essential oil, sodium hydroxide (lye).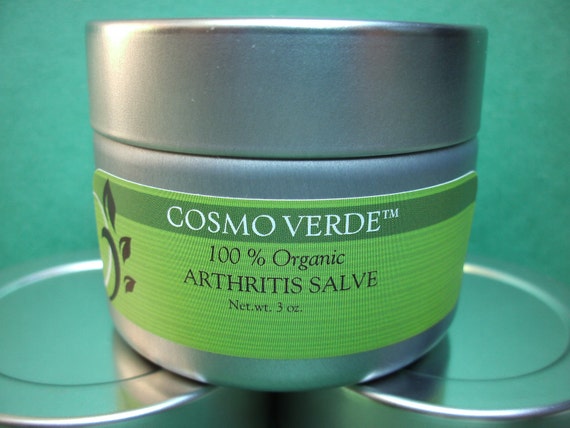 Sounds great to me! And after reading back through the product description, I see this bar can be used for both hair and body. Ooh, an opportunity to simplify my morning routine? Heck yes!
Check out CosmoVerde's Etsy store and visit them on Facebook or Twitter. My achy hips are practically begging me to order some of their Organic Arthritis Salve.